Our services
Inspection & advice
In case of damage to a camshaft, we will analyse if the damage is viable and cost-effective to carry out a repair. We provide a professional and independent advice, taking into account, among other things; the nature of the damage, the necessary engineering, the availability of spare parts, the cost and delivery time.
We can perform the following inspections:
Visual inspection
Measurements
Hardness testing
Magnetic survey (surface cracks)
Pre-Grinding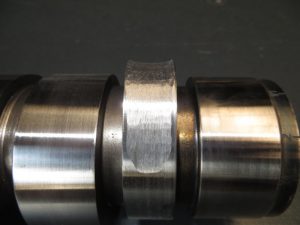 Pre-grinding aims to remove metal residue and or other impurities which can be still found in the camshaft. In order for a successful weld a clean base is very important.
Welding and alignment
Special welding electrodes has been developed in house, which damaged cams can be welded to a hardness of 65 HRC Rockwell. After this process the newly welded camshaft will be aligned within the accepted tolerances.
Grinding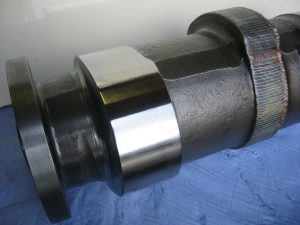 The camshaft will be re-grind according to factory specification.
Restoration
Due to our extensive experience with camshafts, we are the specialist in the field of old or out of production camshafts for oldtimers of each brand. Whether it is camshafts for cars, motorcycles, planes or tractors.